Daily Archives:
03/13/2018
PICKENS — Authorities say a Pickens man killed his cousin with a gunshot to the head last month, then buried him in a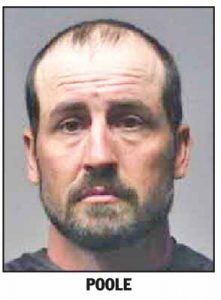 shallow grave covered with a slab of concrete behind the home the two shared.
Timothy Keith Poole, 41, was arrested Thursday and charged with murder, possession of a weapon during a violent crime and destruction and removal of human remains. He is being held without bond at the Pickens County Detention Center after waiving a bond hearing on Friday.
Pickens County Coroner Kandy Kelley said Friday morning that
You do not have permission to view this content
Subscribe Today or Login