Daily Archives:
08/06/2019
The year was 1943, some two years before I showed my pretty little mischievous face in this world, when George and Dessie O'Shield bought and moved to a farm in northern Pickens County. They carried their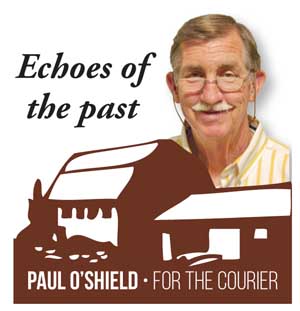 brood of eight children with them to this farm called the Old Looper Place.
It was a rather large farm consisting of 111 acres. The farm had a couple of branches running through it and was bordered on the eastern side by Twelve Mile River. It was traversed by three roads. Shady Grove Road, the highway to Pickens, was the main highway, and it was paved. Meece Mill Road, bordering on the north and west, was also paved. Red Hill Road ran between the house and river, and it was unpaved.
I remember helping my older brothers wash their cars in the small branch that ran across Red Hill Road. The property extended across a hill to encompass what is now the county
You do not have permission to view this content
Subscribe Today or Login