Devils Dominate

By Clay Counts
Special to The Courier
claycounts21@yahoo.com
GREENVILLE — After a tough loss to county rival Daniel in Week 0, the Liberty Red Devils were in need of some momentum against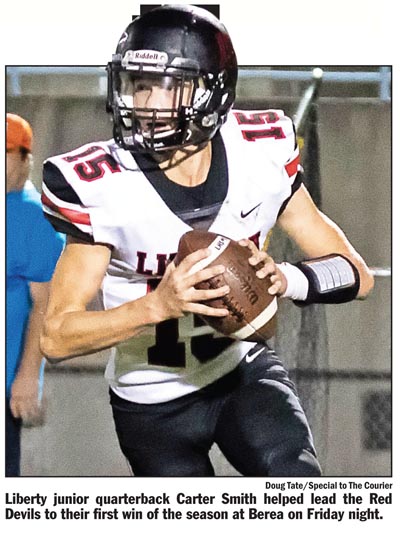 Berea on Friday night.
They got just that, as the Devils made the needed adjustments and came out on fire en route to a 22-6 road win over the Bulldogs.
Berea has not been a traditional opponent of the Red Devils in recent years, so the team and fans alike were not sure what to expect entering the game.
The Liberty defense absolutely shut down the Bulldogs, holding
You do not have permission to view this content
Subscribe Today or Login