Networks coming together to help county homeless
By Jason Evans
Staff Reporter
jevans@thepccourier.com
PICKENS —
hurches and other community partners are being enlisted to help create homeless shelters in Pickens County.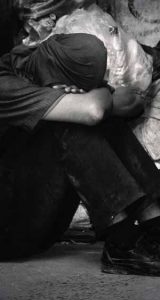 County emergency management director Denise Kwiatek updated county council members on that effort last week.
In January, Tracy and Sunshine Gantt appeared before council to speak about the need for a homeless shelter in the county.
Kwiatek has met with the Gantts, the Salvation Army and officials with churches and other organizations about creating an advisory task force "so we can understand what the need is in Pickens County."
"We're trying to determine what type of shelter model do we need — a warming shelter or a day shelter," she
You do not have permission to view this content
Subscribe Today or Login