'Perfect Time'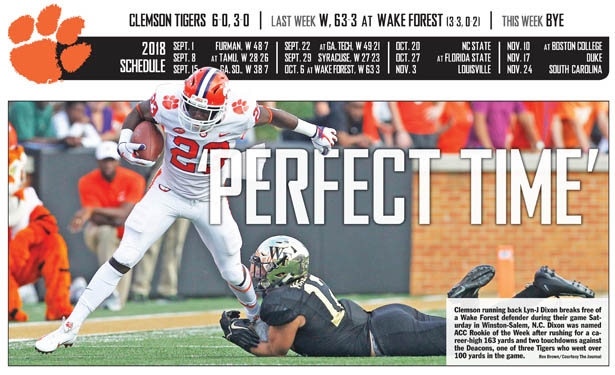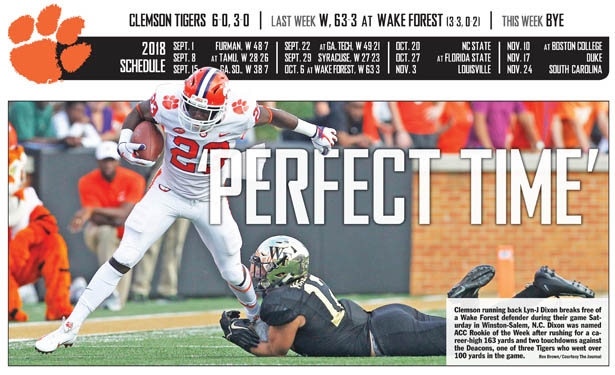 After thrashing Wake, Tigers look to have productive bye week
By Alex Maminakis
Courtesy The Journal
alex@upstatetoday.com
CLEMSON — Last year, Clemson's bye week came after the Tigers' three-point upset loss at Syracuse on Oct. 13.
This year, Clemson is undefeated as it heads into its bye week this week, fresh off a dominating 63-3 win at Wake Forest on Saturday.
The fourth-ranked Tigers (6-0, 3-0 ACC) and head coach Dabo Swinney are pleased with how they have played halfway through the season, but they know there's still a long way to go to accomplish their ultimate team goals.
And this week, Clemson will take the opportunity to focus on improving
You do not have permission to view this content
Subscribe Today or Login