Category Archives:
Sports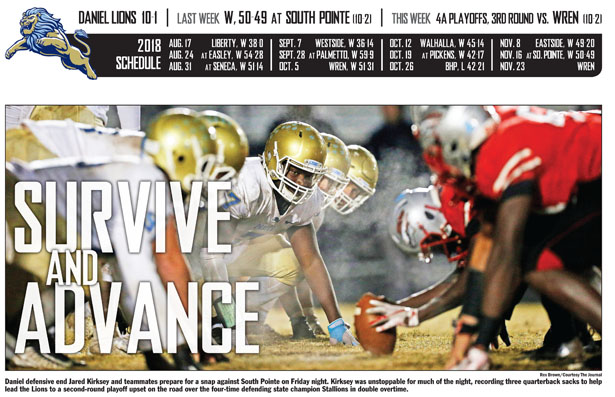 Daniel shocks defending state champions in double overtime
By Bru Nimmons
Staff Reporter
bnimmons@thepccourier.com
ROCK HILL — The Daniel High School football team racked up yards by the hundreds with ease throughout this fall, but on Friday night, the fate of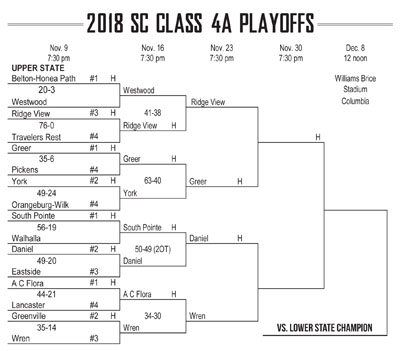 the Lions' season rested on three measly yards.
Those three yards were all that stood in the way of Daniel picking up the biggest win of third-year Lion coach Jeff Fruster's career — a road victory against four-time defending state champion South Pointe in the second round of the Class 4A playoffs.
The Lions trailed the powerhouse Stallions for much of the night, but fought and clawed their way back to force the game into overtime. There, it all came down to one play.
After answering a South Pointe touchdown in the second overtime period
You do not have permission to view this content
Subscribe Today or Login