Category Archives:
Lifestyles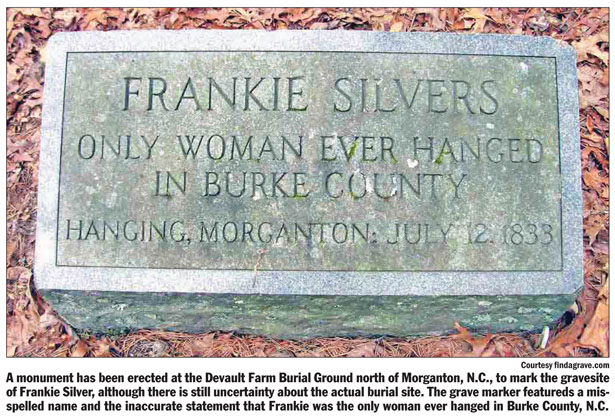 By Dr. Thomas Cloer, Jr.
Special to The Courier
Last week we introduced the killing of Charles Silver, on Dec. 22, 1831, by his petite teenage wife, Frankie Stewart Silver, in what was then Burke County, N.C.
My Howell ancestors played a most significant role in this story. My great-grandmother was Fannie Jane Howell. Frankie's mother was Barbara Howell, who married Isaiah Stewart.
My great-great-great-great-grandfather, James A Howell Sr., and his son, Thomas Howell, were key witnesses in the trial that sent Frankie to the gallows. So — what happened? I refer to Perry Deane Young's 2012 book, "The Untold Story of Frankie Stewart: Was She Unjustly Hanged?" After the most thorough research in 187 years, I believe Young shows clearly that Frankie should not have been hanged.
Frankie panics
So, What happened? When her inebriated, abusive husband was loading his gun to kill Frankie and their 13-month-old baby, Frankie grabbed the closest thing — an ax — and struck at Charles' head. The sharp ax — accidentally, I think — made a cut three inches long and