Category Archives:
Sports
By Eric Sprott
Courtesy The Journal
esprott@upstatetoday.com
CLEMSON — The news from the Clemson athletic department on Friday afternoon was less than encouraging regarding the COVID-19 pandemic.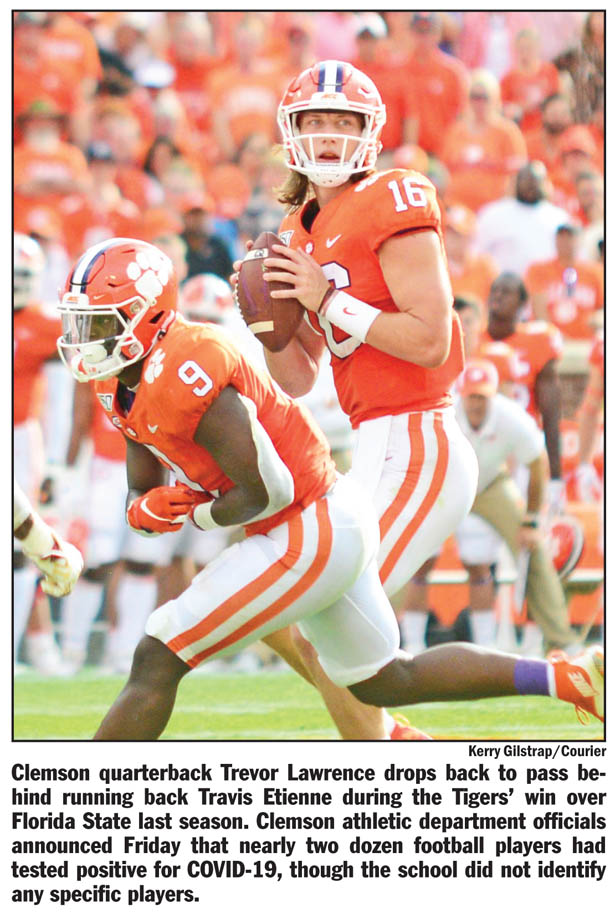 The school said 23 football players are among 28 people in the athletic department who have tested positive for the coronavirus since returning to campus at the beginning of the month. The week before, just two football players tested positive, meaning there was a 21-case jump last week.
Whether the Clemson Community Peaceful Demonstration led by the Tigers the previous weekend had an effect on the jump is uncertain.
Along with the players, two football staff members and three athletes from other sports were found with the virus. In announcing three positive cases the previous week, the school said a member of the Clemson men's basketball team had tested positive for the virus.
The school — which said it had completed 315 tests