Category Archives:
Sports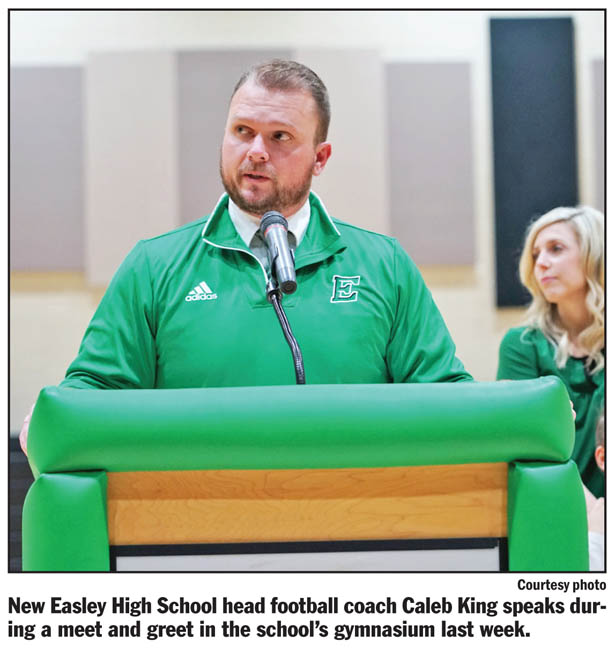 By Eugene Jolley
Courier Sports
ejolley@thepccourier.com
EASLEY — Hundreds of Easley supporters, fans, parents, players and administrators got the chance last week to meet new head football coach Caleb King and his family at a meet and greet in the school's gym.
King drove a U-haul truck all day to get to the meet and greet on Feb. 19.
"It wasn't as comfortable a ride as you would think it would be," he said.
After a very successful run at his alma mater, Havelock (N.C.) High School, King accepted the job as head coach of the Green
You do not have permission to view this content
Subscribe Today or Login