County unveils time capsule's contents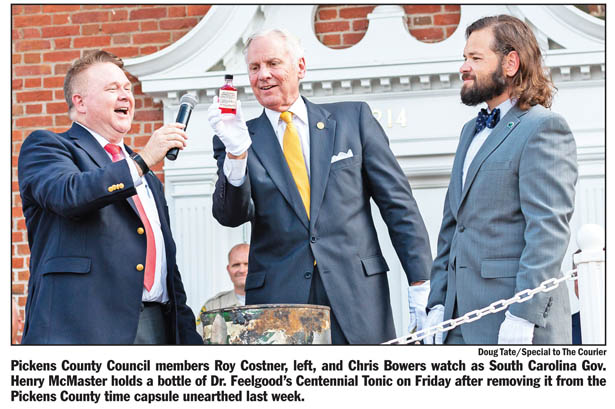 By Jason Evans
Staff Reporter
jevans@thepccourier.com
PICKENS — The atmosphere was festive in Pickens Friday afternoon as a large crowd waited for the opening of the time capsule buried at the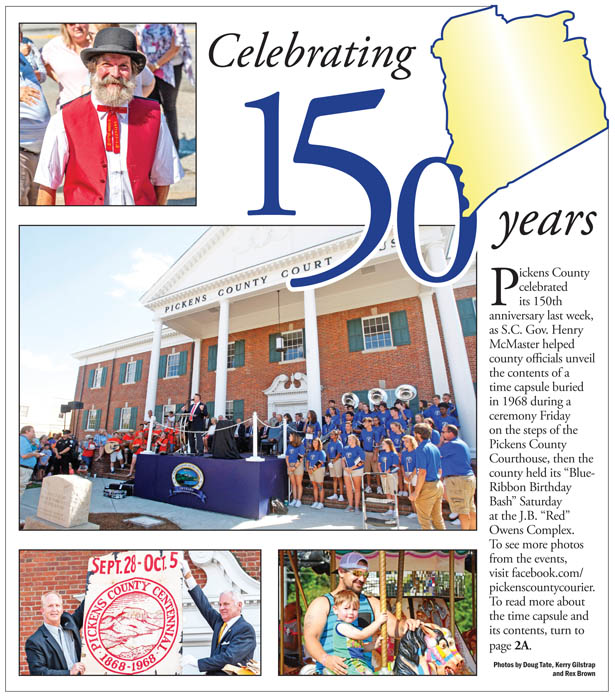 Pickens County Courthouse during the county's centennial in 1968.
So the first item Gov. Henry McMaster pulled from the capsule was an appropriate one.
"This is Dr. Feelgood's Centennial Tonic," McMaster said, holding up a medicine bottle filled with red liquid and bearing a Corner Drug label. "I don't think anybody's drunk any of it, either.
"'Directions — chill and drink entire contents for that feel good feeling,'" he continued.
The capsule was buried during a ceremony on Oct. 5, 1968, with
You do not have permission to view this content
Subscribe Today or Login