Man charged in bar assault
By Greg Oliver
Courtesy The Journal
goliver@upstatetoday.com
EASLEY — The Pickens County Sheriff's Office has charged a 46-year-old Greer man with assault in connection with an incident earlier this month in which authorities say he beat a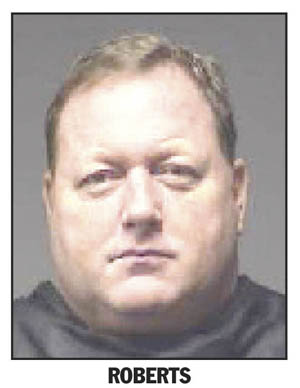 man with a metal pipe.
Chief deputy Creed Hashe said Richard Stephen Roberts Jr. turned himself in at the Pickens County Law Enforcement Center on Oct. 11. Hashe said Roberts was released later that day after a Pickens County magistrate allowed him to sign a $1,000 personal recognizance bond.
A sheriff's office incident report said officers responded to the Saluda River Yacht Club on Old Easley Highway in reference to an assault and battery that had taken place at 6:30 p.m. Oct. 4. Arrest warrants claim Roberts struck the victim with an aluminum pipe on or about the right hip.
The sheriff's office report said the victim, who identified himself as manager of the bar, told authorities he had accidentally written a check that bounced and asked to meet with the check
You do not have permission to view this content
Subscribe Today or Login