Red Devils lament missed chances in loss at Pickens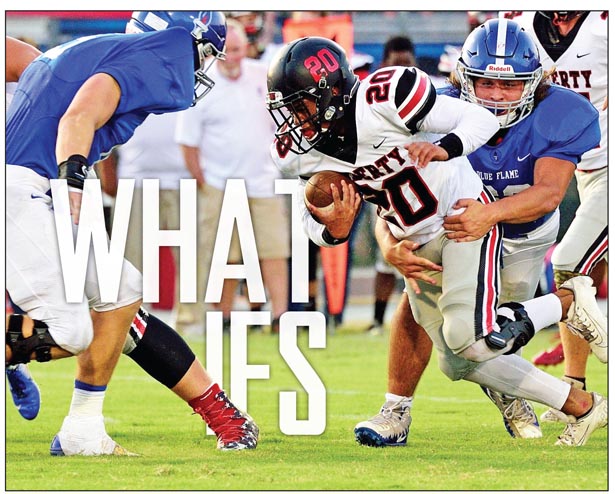 By Eugene Jolley
Courier Sports
news@thepccourier.com
PICKENS — After an emotional, hard-fought battle with county rival Pickens Friday night, the Liberty Red Devils must have had one question running through their mind — what if?
The Devils had multiple missed opportunities, especially in the final quarter, in a 10-0 loss.
Following Pickens turnovers, Liberty started with the ball in Blue Flame territory at the 15-yard line and the 38-yard line and came away with zero points, literally missing by half a yard on its final chance.
"I didn't have our team ready to play," Liberty coach Kyle Stewart said after the game. "Plain and simple, we weren't ready to play. That's my
You do not have permission to view this content
Subscribe Today or Login