Daily Archives:
10/29/2019
Editor's note: This is the continuation of a column that began in last week's issue.
I quietly hoped that I could still pick up the ball and shoot it toward the net and hit some part of it. It never occurred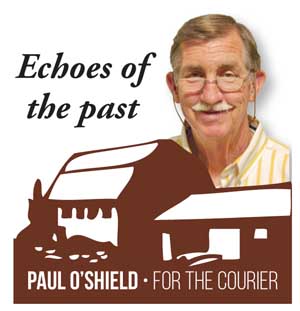 to me that it would actually go into the net.
As I stepped up to the foul line, the referee handed me the Spalding 100 men's basketball. Even it looked like it had had enough bouncing for one night. The referee backed away slowly as I looked him over briefly. The poor guy looked like he had just emerged from a non-working sauna in the middle of the Gobi Desert. His uniform was dripping wet with perspiration. Even his eyebrows were dripping with sweat, even though
You must be logged in to view this content.
Subscribe Today or Login