21st annual Blue Ridge Fest planned May 4 in Pickens

PICKENS — Blue Ridge Electric will host its annual fundraising festival, Blue Ridge Fest, on Friday, May 4, at the cooperative's
headquarters in downtown Pickens.
The largest classic car cruise-in and Beach Night show and dance event in the Upstate, Blue Ridge Fest attracts nearly 5,000 attendees and more than 500 classic cars from across the Southeast annually to benefit local charities in the cooperative's four-county service area. Since its inception, the event has raised more than $2.5 million for human-help agencies in Anderson, Greenville, Oconee and Pickens counties.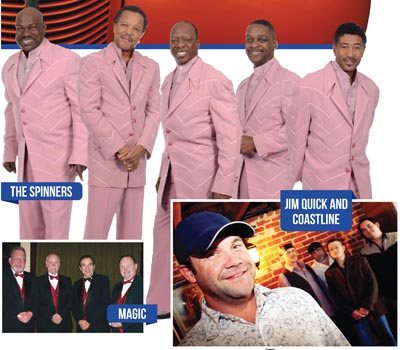 Blue Ridge Electric Cooperative's 160 employees manage the event and dedicate time and resources to ensure the event maximizes proceeds to local charities. They also select the beneficiaries from more than a hundred submissions annually.
The charities receiving funds in 2018 include A Call to Action, Anderson Free Clinic, Center for Developmental Services, Collins Children's Home, The Dream Center of Pickens County, Fair Play Camp School, Feed a Hungry Child, Hospice of the Upstate, The Lachlan McIntosh Tannery Foundation, Miracle Hill Children's Home, North Greenville Crisis Ministry and Samaritan Health Clinic of Pickens County.
"Blue Ridge Fest is the ultimate retro experience with highly recognized entertainment from the 1960s and '70s and hundreds of
You must be logged in to view this content.
Subscribe Today or Login