A-bowling we will go
Bowling was never my strong suit. And it would be a complete waste of time to claim prowess at the game, because it would be a complete misrepresentation of the facts.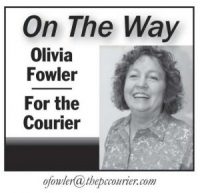 Nevertheless, a-bowling I did go. Last week was spent in Fayetteville, Ark., with my niece and her dear family. The visit was of a 10-day duration, and once again the experience was wonderful.
Brooke Olivia, my namesake, now 11, has started her own business on Instagram. She makes a product called slime and charges $2 for about 4 ounces. It's a complicated process, but she is already filling orders
You must be logged in to view this content.
Subscribe Today or Login