A history of helping others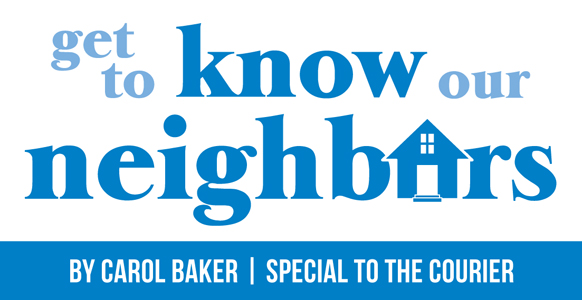 Cleon Durham was born May 9, 1936. She has always lived in Pickens. She attended Montvale Elementary School, a school that is no longer in Pickens.
She was raised on a farm, and when she was growing up she helped with gardening by hoeing corn, picking beans and tomatoes and digging up potatoes. She said she also helped her mother in the kitchen and learned to cook at an early age.
When she was 15 years old, she met her sweetheart, Kenneth Durham, at Holly Springs Church. They dated for a year before eloping.
Cleon and Kenneth were married Aug. 22, 1952. She said Holly Springs was having a revival service. Her mother thought Cleon was wearing her pretty white dress to church, but instead of going to church, she and Kenneth went to Preacher Newton's house and got married. She was only 16 years old.
They have three sons, Randy, Bennie and Jeff. They have eight grandchildren and 10 great-grandchildren.
Kenneth was in ill health for 19 years. During that time, Cleon took very good care of him.
Her youngest son, Jeff, was born 14 years after Bennie. He was 12 years old when his father had a brain aneurysm, so he was able to help out at home. Kenneth died Dec. 10, 2003.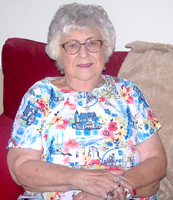 Cleon's first job was at Harper's Five and Ten Cent Store in Pickens. She worked there for two years before becoming a stay-at-home mom. After her children grew up, she started working for Alice Manufacturing Company at the Elljean plant. She worked in the weave room for five years. Her job was cleaning the loom harnesses.
Carol Baker/Courier
Cleon Durham was born and raised in Pickens.
She worked in the lunch room at Hagood Elementary School for five years. After leaving there, she did volunteer work at all the schools in the School District of Pickens County.
One of Cleon's nicest characteristics is helping others. She comes to the Pickens Senior Center every weekday and serves lunch to the handicapped.
Cleon gets up early every Saturday morning and rides around in Pickens and Easley looking for yard sales. She said that is one of her favorite things to do. She buys clothes and toys for the children in her family.
Once a year she goes on vacation to Edisto Beach with her oldest son and his family. She also goes to Pigeon Forge. She says she enjoys going to the shows there and listening to country and gospel music.
Her son, Bennie, is the pastor at Marietta First Baptist Church. When the senior members of the church take trips, he invites Cleon to go with them.
Cleon is a member of Mountain Grove Baptist Church. At one time, she was a choir director there. She sings in the choir, and sometimes she and her son, Randy, sing a duet together.
Easley resident Carol Baker highlights interesting local residents and helps us get to know more about the fascinating people who call Pickens County home. If you have someone somewhere who you think people should know about, contact us at news@thepccourier.com.