A Landmark Lost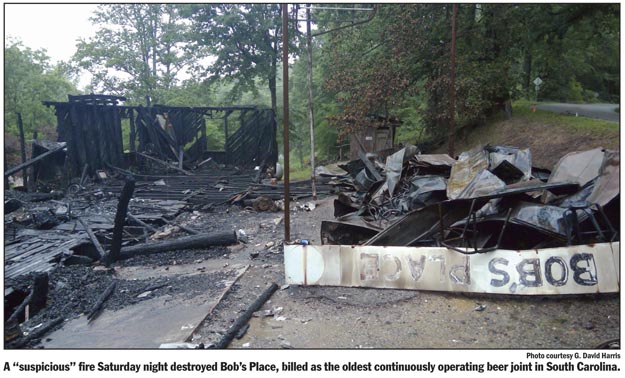 'Suspicious' fire destroys historic tavern
PICKENS — A "suspicious" weekend fire destroyed a Pickens County landmark billed as the oldest continually operating beer joint in the state, police said.
According to Pickens County Sheriff's Office chief deputy Creed Hashe, a passing motorist alerted authorities about flames spotted near the front porch area of Bob's Place shortly before midnight Saturday.
Hashe said the tavern, which he said was "in a remote area of the county" near the North Carolina line on U.S. Highway 178 north of Pickens, was declared a total loss.
"The sheriff's office is working closely with fire officials and has determined that the fire is suspicious," Hashe said.
Although no arrests had been made at press time Tuesday, Hashe said this week that
You must be logged in to view this content.
Subscribe Today or Login