A life well lived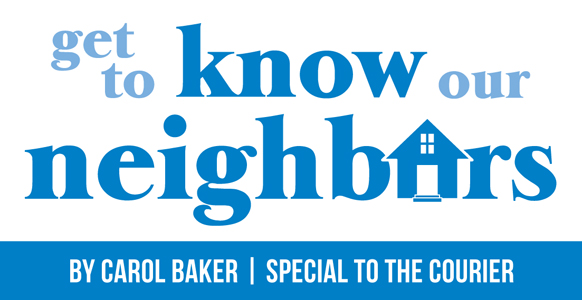 Bob Stanford was born June 23, 1937, in New Haven, Conn. He graduated from West Haven High School in 1954. That same year he enlisted in the Navy. He was stationed at Norfolk, Va. He served in the Navy for three years and took Mediterranean cruises on the destroyer ship, The Vessel. He said they sailed to France, Italy, Portugal and Greece. He was discharged in 1957. His rank was third class petty officer.
Bob and Josephine Viglione married Feb. 20, 1957. They have one son and two daughters. They also have three grandchildren and three great-grandchildren. Josephine died in 1995. Their son, Robert, died in 2001.
Bob owned a boat he named Fino. He enjoyed fishing at Long Island Sound, Conn.
For 35 years, Bob worked at New Haven Art Fabricators. He built sculptures made from aluminum, steel and bronze. He also painted the sculptures.
Carol Baker/Courier
Bob Stanford worked for 35 years building metal sculptures at New Haven Art Fabricators in Connecticut.
One of the sculptures Bob built is placed at the Juilliard School of Music, one is at Center Park in New York City and one is at the John D Rockefeller estate. Bob said when the sculpture was placed at the Rockefeller estate, he directed the pilot of a helicopter to hover down low enough so the sculpture could be placed in the right spot. He said some of the sculptures he built are on university campuses all over the East Coast from Maine to Florida. Some are located in Saudi Arabia, Japan, Australia and Africa.
In 1999, Bob retired and moved to Pickens. One of his sisters, Taffy Ebel, lives in Pickens. She comes to the Pickens Senior Center every weekday to play pool. His other sister lives in Walhalla.
For a short time, Bob was the custodian at the Easley Senior Center. Al Parsons, who was the director of Pickens County Seniors Unlimited, asked Bob to become the manager there. He accepted the position and worked there for five years. The center was located in the old Alice Elementary School building. When the center closed down, Bob was transferred to the Liberty Senior Center. He worked there for two years.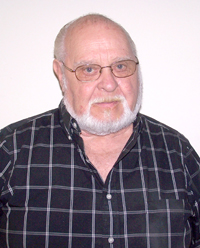 Carol Baker/Courier
After stints working at the Easley Senior Center and Liberty Senior Center, Bob Stanford now volunteers at the Pickens Senior Center every weekday.
Now he does volunteer work at the Pickens Senior Center. He comes there every weekday and helps collect the money the seniors pay for their lunches.
Seven years ago, Bob was diagnosed with lung cancer. Part of one of his lungs had to be surgically removed. He had small cancer cells in his other lung and took chemotherapy treatments for one year. During that time, he kept a positive attitude. Now he is cancer free and thankful for every day.
Bob has always enjoyed building things. He said when he lived in Connecticut ,he remodeled the house he and his wife lived in. He also painted cars. He said he did that just to make a little bit of extra money.
Bob used to love to go dancing. He went three or four times a week, but he is no longer able to do that. He has severe arthritis in both of his hips. He said now he spends a lot of time watching television.
Easley resident Carol Baker highlights interesting local residents and helps us get to know more about the fascinating people who call Pickens County home. If you have someone somewhere who you think people should know about, contact us at news@
thepccourier.com.