A look at the Great Commission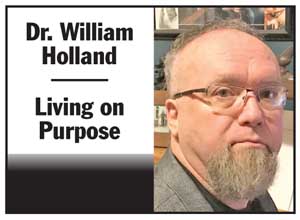 I love to write (and talk), and all who know me will agree that I am not a man of few words. As a windy minister, it only seems logical that I would be involved in the world of communication.
For the last few years, I've been writing "Living on Purpose," and it's truly been a pleasure. I just want to say that I sincerely appreciate all of you who take the time to read the column and the many thoughtful and encouraging emails that I receive each week.
I've been writing sermons, articles and music for a long time,
You must be logged in to view this content.
Subscribe Today or Login