A working couple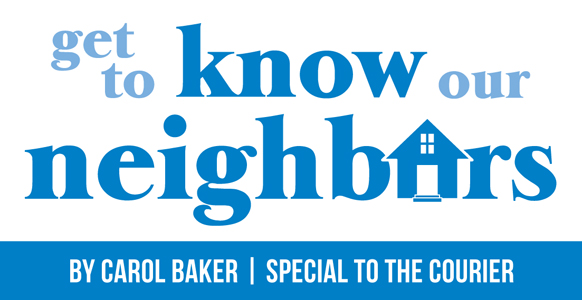 Lewis Eugene Young, known as Gene, was born in Abbeville on July 14, 1931. He graduated from Abbeville High School in 1951. He enlisted into the U.S. Air Force that year and served for four years. He was stationed at Lackland Air Force Base in San Antonio, Texas, for three years. Gene was in the Air Force, but he was transferred to an Army base, Camp Kilmer, in New Jersey. His main duty there was to meet ships that were coming back from overseas and to issue orders to the airmen on the ships where they were to go.
After Gene was discharged from the Air Force, he came back home to Abbeville and enrolled in Greenwood College of Commerce. He graduated from there with a degree in accounting and was employed at Greenwood Mill in the data processing department. He worked there for four years before going to work at Milliken Mill.
Gene and his wife, Pat, married on Dec. 30, 1956. They have three sons, six grandchildren and two great- grandchildren.
In April 1964, Gene and his family moved to Easley, and he started working at Swirl Manufacturing, where ladies' garments were sewn. He was hired by the owner of Swirl, Jack Nackman from New York, to set up and supervise a data processing office in the section that had just been added on to the building.
Gene got all the right equipment installed in the office, which was called IBM at that time. He hired and trained people to operate the machines. In order to operate the computer, a board had to be wired, information had to be punched onto cards and the cards had to be calculated, collated and sorted. Then they were inserted into a slot in the computer before the print could begin.
The new office was where payroll checks were printed and accounts payable and receivable records were recorded and printed. Invoices were printed for the hundreds of customers who ordered the apparel Swirl sold.
Gene was a beloved supervisor. His employees always knew that if they had a problem or did not understand something, he would help them. They were like family to him, and they all enjoyed working together. He remained at Swirl until the company went out of business in 1996.
Carol Baker/Courier
Despite being well beyond retirement age, Gene and Pat Young have no plans to slow down with their Easley businesses.
Pat was never a full-time employee at Swirl, and she never worked in the data processing office, but she did help out several times by filling in for someone who was on leave or if someone needed help with an extra-large work load, especially in the shipping department.
Gene has always been successful in every job he has ever had and every business he has owned. When he left Swirl, he went into business for himself, running a car lot in Berea. He did that for five years.
He also worked at Sports Authority, helping with the Y2K problem, which was correcting and re-writing computer programs that would not work when the year turned to 2000 because of the zeros.
On Oct. 15, 2003, Gene and Pat had the grand opening for their businesses in Easley, Upstate Scooter and Upstate Embroider and Screen Printing. Both businesses are in the same building, located at 509 E. Main St. in Easley.
Gene sells mopeds, go-carts, dirt bikes and ATVs. Pat takes orders for embroidery and screen printing to be done on clothing or caps and on any material except plastic. She delivers the orders to her customers.
Gene and Pat both enjoy what they do so much that neither have plans to retire. Gene has a small garden he tends, and he sometimes plays golf. Pat enjoys working because she gets to meet so many people. They are a perfect pair.
Easley resident Carol Baker highlights interesting local residents and helps us get to know more about the fascinating people who call Pickens County home. If you have someone somewhere who you think people should know about, contact us at news@thepccourier.com.