A working life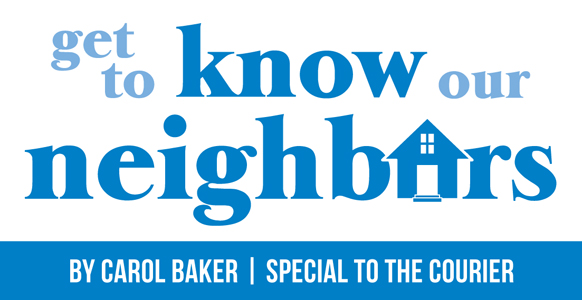 Carol Baker/Courier
Marion Aiken, the son of Claude and Frances Aiken, was born June 9, 1935, at Six Mile Hospital. The hospital was established by Dr. David E. Peek. It was the only hospital in Pickens County at that time.
Aiken grew up in the Bethlehem area of Pickens and attended Bethlehem Grammar School. He did not get to graduate high school, because he had to help work on the 52-acre farm his parents owned. He said they raised cows, hogs and chickens and grew most of the vegetables they ate. They used mules to plow their corn and cotton crops.
He enlisted in the U.S. Navy in 1955. He served for four years, mostly on the east coast and in the Mediterranean Sea on the ship USS Dashiell.
While on a furlough in 1958, he married his sweetheart, Evelyn Hester. They have been married for 58 years. They have two daughters, Sandra and Pamela, four grandchildren and six great-grandchildren.
When Aiken was discharged from the navy, he attended Greenville Tech and received his high school diploma.
A U.S. Navy veteran, Pickens County native Marion Aiken is enjoying retirement now after decades of work in repairing machinery and maintenance.
Aiken is very gifted in repairing machinery, which he learned a lot about when he worked at his first job in the machine shop at Saco Lowell in Easley. He worked there for three years. When he left there, he went to work at the Deal plant in Pickens and worked as a machinist for four years.
In 1970, Aiken started working at the Sir Shirtmaker plant in Easley. While working there, one of his friends who worked at the Swirl plant convinced him to go work there with him. He did, and in 1980 he started working at Swirl, servicing and repairing the sewing machines. He made sure all the motors were kept in good working order. He said he enjoyed working there more than any place he had worked before, and he remained there until the plant went out of business in 1992.
After Swirl closed, Aiken went to work in the maintenance department of Easley Living Center, the nursing home across from Baptist Easley Hospital. He worked there part-time for 13 years.
He and his wife visit the Pickens Senior Center every weekday. Aiken likes to shoot pool with his friends there, and Evelyn enjoys visiting with her friends and three of her brothers, who also go to the center.
Aiken said now that he is retired he has time to do gardening and yard work, two of the things he enjoys most. He also likes to go hunting and fishing.
Easley resident Carol Baker highlights interesting local residents and helps us get to know more about the fascinating people who call Pickens County home. If you have someone somewhere who you think people should know about, contact us at news@thepccourier.com.