AARP offers scam alert map
The scammers sure have been busy. Is there no end to their creativity?
The AARP is helping us to fight back, however, with its Fraud Watch Network's free Scam Tracking Map. You'll find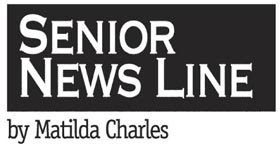 the map on the AARP website (aarp.org) when you put "scam tracking map" in the search box.
Be sure to click on the widest possible search area, 200 miles, after you enter your ZIP code. Click first on AARP user-submitted reports. You'll see colored dots where scams have occurred. Click on one and scroll down to see the details. After you view those reports, go back and click on Law Enforcement Alerts, with authorities warning about scams near you.
The wide variety of scams is surprising. One involved an alleged refund where the thieves wanted to deposit the
You must be logged in to view this content.
Subscribe Today or Login