ADVERTISE YOUR VACATION PROPERTY FOR RENT OR SALE to more than 2.3 million S.C. newspaper readers. Your 25-word classified ad will appear in 107 S.C. newspapers for only $375. Call Alanna Ritchie at the South Carolina Newspaper Network, 1-888-727-7377. SW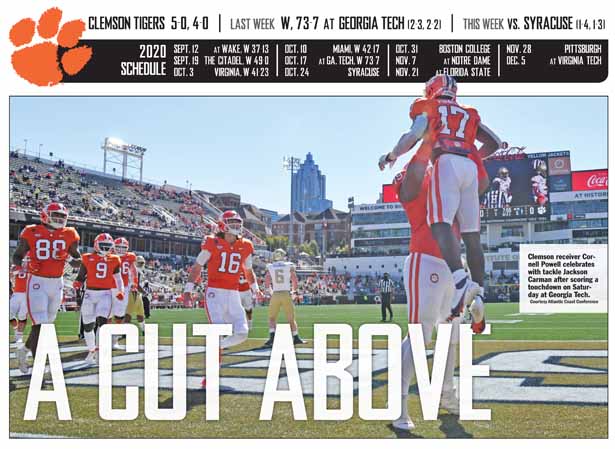 By Michael Crouchley
Courtesy The Journal
michael@upstatetoday.com
CLEMSON — After walk-on quarterback Hunter Helms was leading scoring drives and even punter Will Spiers was taking snaps behind center, it was hard to remember the Clemson football team got off to a shaky start Saturday at Georgia Tech.
In the end, though, it ended up being one of the most dominant performances in program history.
Despite coughing up two turnovers in the opening quarter, the Tigers took control of the contest
You must be logged in to view this content.
Subscribe Today or Login