After dropping out of Top 25, Tigers focused on what they can control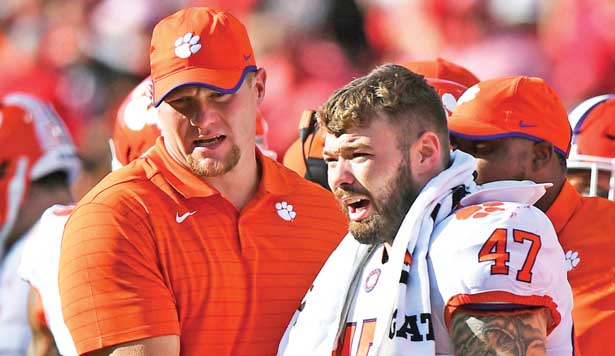 By Michael Crouchley
Courtesy The Journal
michael@upstatetoday.com
CLEMSON — Clemson head coach Dabo Swinney said in no uncertain terms last week that he wasn't worried about his team falling out of the AP Top 25.
"That doesn't have anything to do with us trying to beat Syracuse," Swinney said. "At all."
That's been the general approach for the entire team as it has gone through uncharacteristic struggles early in the season.
Spend any amount of time listening to interviews with Swinney, his assistant coaches or the players, and it won't
You must be logged in to view this content.
Subscribe Today or Login