Appearances can be deceiving
It was the afternoon of Christmas Eve. We had three dozen blue point oysters and were gathered around the fire pit preparing to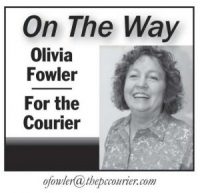 roast them.
They'd started the fire a few hours before and had a nice bed of coals raked to the side. The rack was positioned above the coals, and Michael had mixed up his special recipe of melted butter and secret ingredients in preparation for the feast.
As we could only find one of our oyster shucking knives, we had
You must be logged in to view this content.
Subscribe Today or Login