Aptus Life gets $25K to develop a living heart valve replacement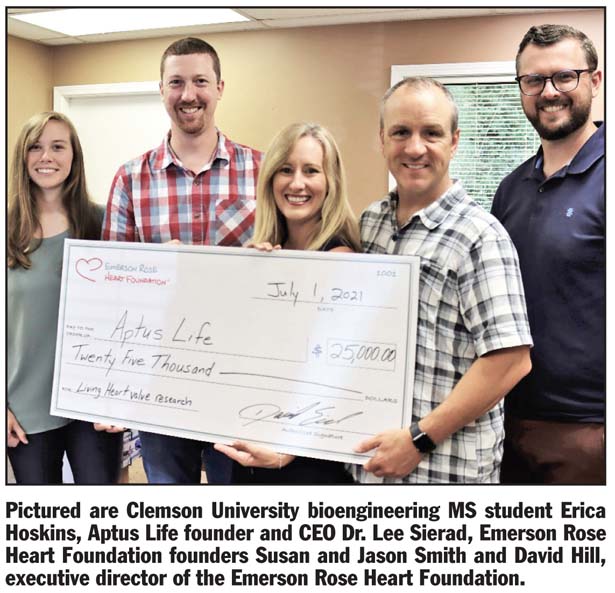 CLEMSON — Aptus Life LLC announced recently that it secured a $25,000 grant from the Emerson Rose Heart Foundation (ERHF) of Clemson.
Aptus Life's objective is to develop a replacement heart valve for infants, children and young adults that would last their entire lifetime without the need for blood thinning medication or additional valve replacement procedures. This aligns with ERHF's mission "to change the future for those affected by congenital heart defects by providing support to families
You must be logged in to view this content.
Subscribe Today or Login