Armed robbery suspect at large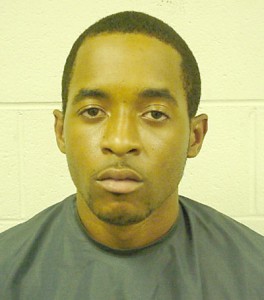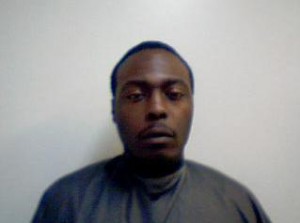 CLEMSON — One man is in custody while one is at large following what police say was a home burglary on May 11.
Clemson City Police Cheif Jimmy Dixon said on Wednesday May 11 the Clemson City Police Department responded to an apartment off Creekside Drive in the City of Clemson in reference to a Burglary in progress. The subjects were supposedly armed.
Once inside police believe the subjects forced the residents to a back room within the apartment and demanded cash money.
One of the residents was assaulted with a handgun, a strike to the head area, possessed by the subjects. Only minor injuries were sustained requiring no hospitalization.
Officers arrived to find two subjects exiting the apartment and running away.The subjects left the apartment with an undetermined amount of money.
Clemson City Police and the Pickens County Sheriff's Office K-9 units were summoned to the scene in an effort to track the two subjects that ran away from the apartment.
The investigation continued leading to the issuance of arrest warrants for two individuals: Juliun Lawrence Anderson and Keena Jerome Brown.
Both subjects are charged with: Burglary 1st Degree; Robbery While Armed with a Deadly Weapon; Assault and Battery 1st Degree; Possession of a Weapon In commission of a Violent Crime.
Keena Jerome Brown, 25, turned himself into authorities at the Clemson City Police Department and will be held at the Pickens County Detention Center awaiting a bond hearing before a Circuit Court Judge.
Dixion said help is needed in locating the second suspect Juliun Lawrence Anderson, 26. Anderson is 5'-11" tall and weighs 157 pounds, short hair style.
Any assistance in locating Anderson can be made to the Clemson City Police Department by calling 864-624-2000 or to the TIP Line at 864-624-2011.