Arrest made after woman stabbed
PICKENS — A 53-year-old man has been charged with attempted murder in connection with a domestic dispute under investigation by the Pickens County Sheriff's Office.
Chief deputy Creed Hashe said Johnny Lee Ware is being held at the Pickens County Detention Center. In addition to the attempted murder charge, Ware also faces a charge of possession of a weapon during a violent crime.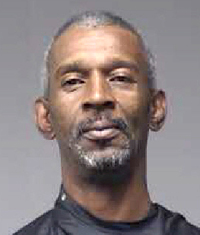 [cointent_lockedcontent]
Hashe said the female victim, who was stabbed multiple times in the upper chest area, was transported from the scene to a local hospital and treated. The victim was able to tell deputies that she was stabbed by Ware, who was still at the home upon the first deputy's arrival.
The chief deputy said Ware was arrested at the scene without incident.
Hashe said the sheriff's office received a 911 call at approximately 7:15 p.m. Friday reporting that a woman had been stabbed on Secona Road in Pickens. Deputies responded to the scene approximately four minutes later and found a 56-year-old woman with what appeared to be stab wounds to the chest.
Preliminary investigations indicated the altercation stemmed from a previous verbal dispute, according to Hashe, who added that no one else was at the home at the time of the incident.
[/cointent_lockedcontent]