Azalea Festival Friday will offer both classic cars and classic music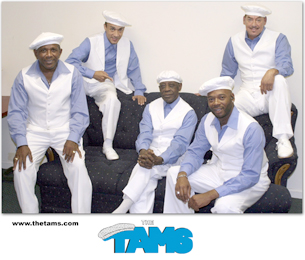 PICKENS — Spring has always been special in Pickens County, with warm, sunny days and cool crisps evenings. And the second weekend in April offers the best way for area residents and visitors to Pickens County to say goodbye to the chills of winter with a two-day event filled with activities to thrill all age groups.
The 29th annual Azalea Festival, slated for April 19-20, is shaping up to be a weekend to remember by everyone planning to attend, Russ Gantt, director of the event, said.
"A lot of work, planning, and organizing is going into the 2013 Azalea Festival," Gantt said. "Everyone working on this year's event wants this to be the best festival to date."
The festival kicks off Friday evening at 7 p.m. with the Classic Car Cruise-In, where Main Street Pickens will fill up with a variety of vehicles that have all been painted and polished, buffed and shined, and returned to their original beauty. Adults can view the vehicles, talk shop with the owners, and maybe relive some happy times long gone, while kids can marvel at hot cars similar to ones their parents once owned, drove and celebrated their youth in while slowly cruising the streets.
The Cruise-In is free to both the vehicle owners and everyone wanting to see the classic vehicles up close, Gantt said.
And, according to Gantt, there will be plenty of vehicles to see.
"We had well over 300 cars and trucks at the Cruise-In last year," he said.
The setting sun will by no means be an indication that the 2013 Cruise-In is over, Gantt said.
The Tams, a Beach Music/Rhythm & Blues/Smooth Soul group that has been performing for more than 40 years, will take to the main stage Friday evening.
The Tams have produced such hits as "Be Young, Be Foolish, Be Happy," "What Kind of Fool," and "I've Been Hurt," and have earned two Gold records and one Platinum single. Original member Charles Pope, who co-founded The Tams in 1959 with his brother, the late Joe Pope, will be performing with the group, lending his silky voice to those songs many remembers dancing to at high school proms, while younger generations simply enjoy hearing on the radio.
"The Azalea Festival Committee is thrilled to be able to present such a talented and respected musical group this year," Gantt said. "The Tams' songs are multi-generational."
Gantt added that the popular amusement rides, games and activities, will again be operating both Friday evening and all day Saturday for a fee in Legacy Square, at the beginning of Main Street and just across from Pickens First Baptist Church.
"Kids of all ages enjoy the rides," Gantt said.
"Friday evening, the first day of the Azalea Festival, will prove to be a great way for everyone to celebrate the beginning of Spring," he said. "People can enjoy the classic vehicles, sway to the music of The Tams, laugh with the kids at the carnival, and enjoy a great meal at one of the fine restaurants in Pickens.
"There's always something fun to do at the Azalea Festival and this year's event is shaping up to be one of the best, if not the very best," Gantt said.
For additional information about events happening Friday morning and at the festival visit our website at pickensazaleafestival.org.