back on the gridiron –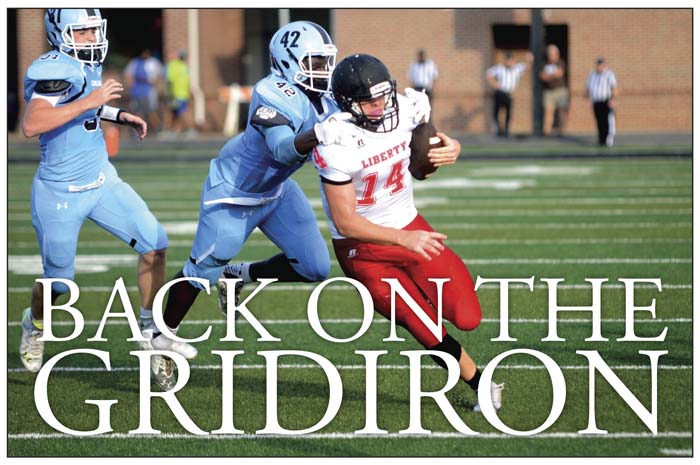 Local teams prep for season
COUNTY — After local teams kicked off preseason high school football action last week, the fun will continue this week as jamborees are planned at both Easley and Daniel.
The Easley High School Football Jamboree, which is the longest running jamboree in the state of South Carolina, will be held on Thursday at Green Wave Stadium.
The event will kick off with Carolina taking on Liberty at 6 p.m., followed by Southside playing Clover at 7:15 p.m. and the host Green Wave battling powerhouse Dorman at 8:30 p.m. in the nightcap.
Daniel will host its annual Daniel Day Jamboree at Singleton Field in Central on Thursday. The jamboree will start at 6 p.m., with Greenville battling West-Oak for a half. Pickens will face Greer starting at 7 p.m, and Daniel will take on J.L. Mann at 8 p.m. to round out the action.
The regular season will get underway for all four Pickens County high schools next Friday night. Check back next week for the Courier's annual Football Frenzy season preview edition.