Blue Flame basketball swept by Razorbacks
PICKENS — With the playoffs closing in, the Pickens Blue Flame took the court against Walhalla on Friday night hoping to improve their standing.
However, both the boys' and girls' teams couldn't take advantage of the opportunity, getting swept by the Razorbacks.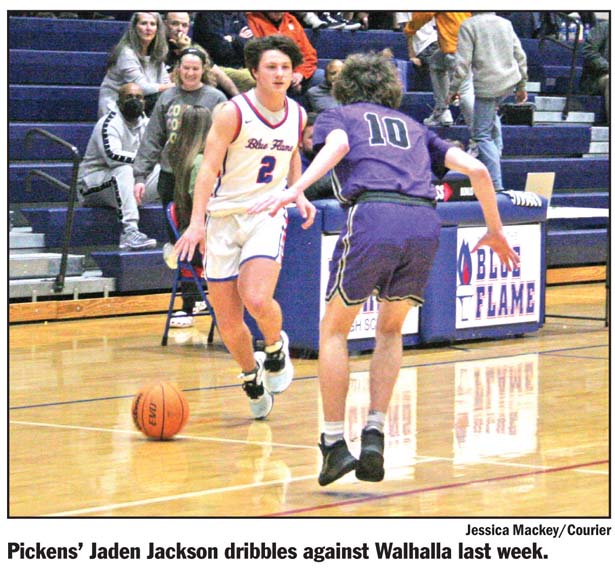 The Pickens girls opened up play on the night, overcoming an early deficit to take the lead in the third quarter, before falling in the final quarter, 45-40.
The Blue Flame stayed close in the opening quarter, with forward E.G. Lawton
You must be logged in to view this content.
Subscribe Today or Login