Blue Flame boys fall apart in loss to Bears
By Bru Nimmons
Staff Reporter
bnimmons@thepccourier.com
PICKENS — Taking a 21-6 lead in the first quarter, the Pickens High School boys' basketball team looked ready to take another step forward in year four under head coach Jeff Harrelson against the Belton Honea-Path Bears on Nov. 29.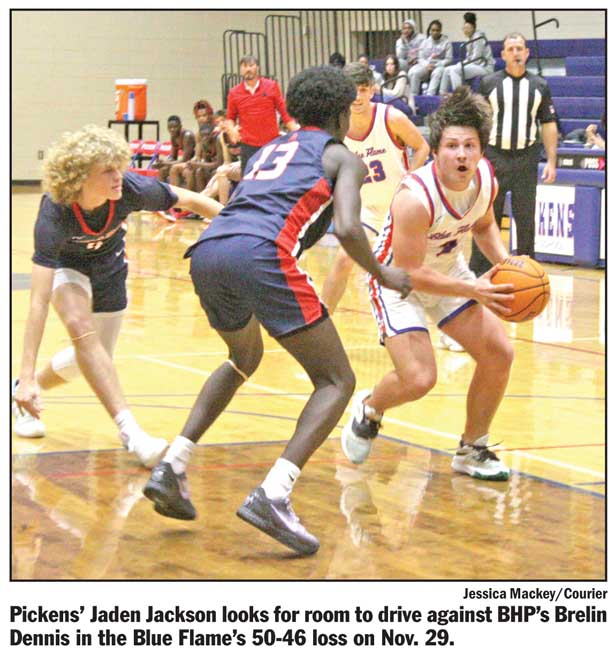 However, Blue Flame turnovers and offensive struggles in the following quarters allowed BHP to not only claw back, but take an eight-point lead with just more than three minutes to go. With one last push from guard Jaden Jackson, the Flame were able to cut the lead to 46-44 before the Bears powered through with a
You must be logged in to view this content.
Subscribe Today or Login [pms-login