Blue Flame fall hard against Stockton, Rabun County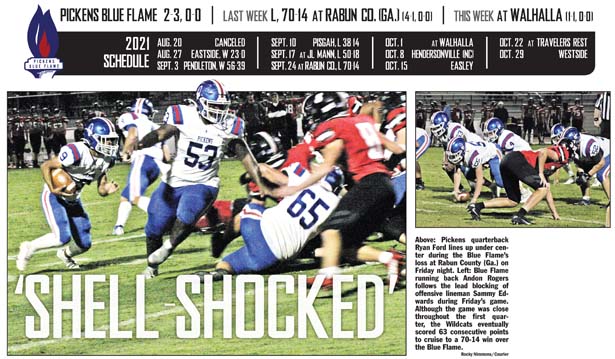 CLAYTON, Ga. — On the surface, the Pickens Blue Flame's 70-14 road loss to the Rabun County (Ga.) Wildcats on Friday night looked like a lopsided beatdown of an overmatched team.
It wasn't pretty. It wasn't fun. What it was was a hard lesson learned a long way from home that will stick with
the Blue Flame players, coaches and Pickens faithful for a long time.
The taste a loss of this magnitude leaves in your mouth is bitter indeed. It is
You must be logged in to view this content.
Subscribe Today or Login