Blue Flame finish spring on high note
PICKENS — Spring practices have finally come to an end for the Pickens High School football team, and after a disappointing finish to last season, the Blue Flame are more than ready to rebound following a solid session over the past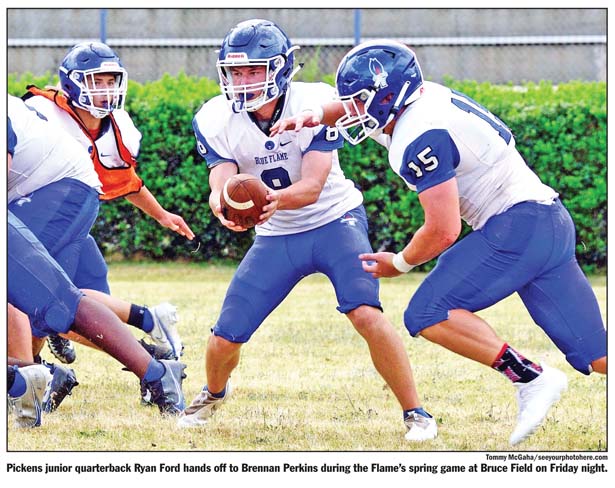 month.
"I think it went good," Pickens head coach Chad Smith said of spring practice. "We were able to bring in coach (Allen) Sitterle and made some changes. It was definitely more disciplined this spring."
The addition of Sitterle — who led Daniel to four
You must be logged in to view this content.
Subscribe Today or Login