Blue Flame introduce new football coach to community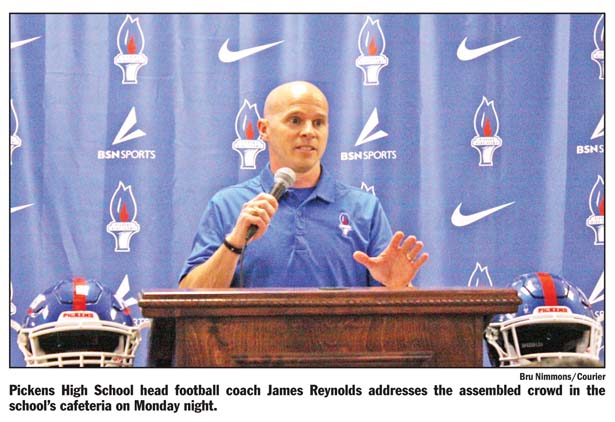 By Bru Nimmons
Sports Editor
bnimmons@thepccourier.com
PICKENS — In front of a gathered crowd in the Pickens High School cafeteria on Monday night, new Pickens head football coach James Reynolds laid out his vision to lead the Blue Flame back to prominence.
Pickens athletic director and former head football coach Chad Smith introduced Reynolds, highlighting his belief in his replacement as a man and role model.
"My vision for this was to get someone who shared the values I hold dear," Smith said. "He's a man that I would want leading my sons, and he's a man that I
You must be logged in to view this content.
Subscribe Today or Login