Blue Flame pitch shutout vs. Liberty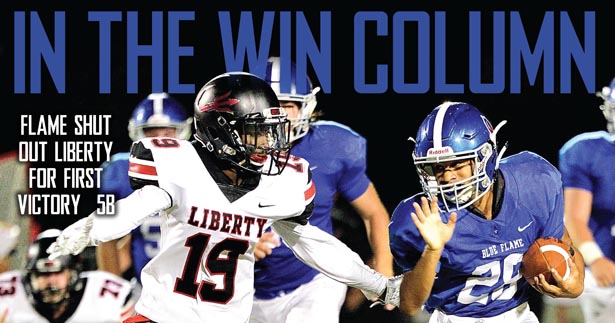 By John Robert Ayers
Courier Sports
news@thepccourier.com
PICKENS — After two weeks of missed opportunities to open the 2019 season, the Pickens Blue Flame went into Friday's game against county rival Liberty needing a win in the worst way.
The Flame were able to make the most of their opportunity, stifling the Liberty offense and picking up a 10-0 win.
"It feels great," Pickens coach Chad Smith said. "Our kids executed, and we did a
good job. I'm very proud of them. Those kids impressed me tonight. That was a first-class type of win."
The closing minutes of the win were especially sweet for Smith, as his team showed remarkable determination in the fourth quarter, stopping the Red Devils inside the 1-yard line on their last possession before chewing up the final six minutes of the game clock with a drive that
You must be logged in to view this content.
Subscribe Today or Login