Calling it a career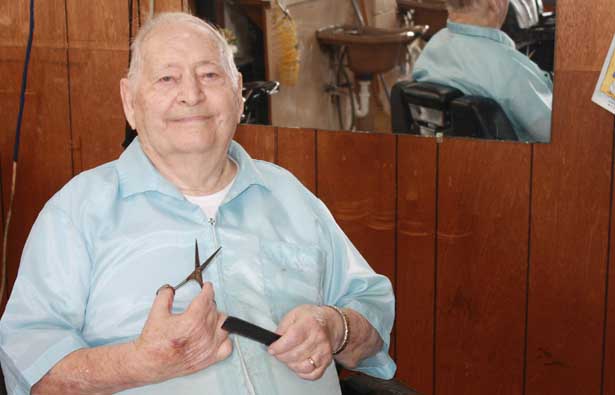 'Main Street barber' set
to retire after 70 years
By Jason Evans
Staff Reporter
jevans@thepccourier.com
PICKENS —
In a recent conversation, the head of the state barber board told Don Gravely, "You've been at this a long time."
That's an understatement.
"I've been barbering 70 years all together," Gravely said. "About all of it's been
where it is now."
After more than half a century in business, Gravely is closing the doors on his barber shop at 203 E. Main Street in Pickens on Aug. 1.
He began working in that same location around age 14 or 15, shining shoes, the 87-yearold Gravely said.
"I was shine boy in the shop I ended up in," he said.
After graduating from Pickens High School, Gravely went to the Greenville Barber College in 1947, then worked two years at the Ottaray Hotel
You must be logged in to view this content.
Subscribe Today or Login