Champagne days of fall
This time of year, I think of those clear bright October afternoons of long ago. Grandmama called them the champagne days, because she said they sparkled. When the bus stopped on the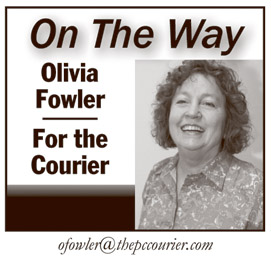 road in front of Sycamore Hill, we'd hop up from our seats and carry ourbooks with us down the steps. Then we'd walk through the bright afternoon sunshine up the long, winding, sandy drive to Grandmama's front porch.
Once inside, we'd taste sweet freedom, dump our books on the couch in the front hall and run into our rooms to change clothes. Then down the hallway we'd go, back to the kitchen, where I think Grandmama almost lived.
This was a day she'd tell us it was time to make
You must be logged in to view this content.
Subscribe Today or Login