ClemsonFest gets the 4th of July holiday started
CLEMSON — The 23rd annual ClemsonFest will return Saturday, July 2, to Snow Family Outdoor Fitness and Wellness Center, formerly known as Campus Beach and "Y Beach."
Gates will open at 5 p.m. and the event will end at 10 p.m. The community activity of the independence celebration will bring up to 7,000 people to enjoy the music of the Carolina Beach Band.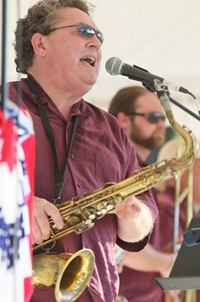 The band will perform from 6 p.m. to close. The award-winning band has many tributes for its performances, including Carolina Beach Music Festival Beach Band of the Year. It sets the standard for Carolina shag music performances. The band will also offer a few of its original tunes — "I Love Beach Music" and "Carolina Girls" among them — along with a wide selection of songs from other artists including Wilson Pickett, Van Morrison and the Beach Boys.
The Carolina Coast Band will perform at ClemsonFest on July 2.
At 9:30 p.m., the band will give way to a sky lighted by fireworks before returning to close out the event. In keeping with the Independence Day theme, the Boy Scouts of Troop 161 will do a flag-raising ceremony at 5:50 p.m. and will return later at dusk for the flag lowering and playing of taps.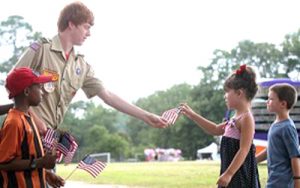 The first 1,000 people at ClemsonFest will receive a small American flag distributed by the Boy Scouts of Troop 161. The flags are a gift to the public from Tri County ACE Hardware of Clemson.
Adults of all ages will enjoy competing in the grip contest sponsored by Clemson Sports Medicine and Rehabilitation.
Food vendor offerings range from barbecue, grilled chicken and sweet potato fries to ice cream, shaved ice, kettle corn and funnel cakes.
A children's area, sponsored by Publix Supermarket and Issaqueena Pediatric Dentistry, will feature Publix' interactive games and activities, in addition to three bounce houses, and face painting.