Clemson's Skardon to celebrate 100
CLEMSON, South Carolina — Clemson University will celebrate the 100th birthday of alumnus and professor emeritus Col. Ben Skardon Friday. Skardon reached one century of life July 14.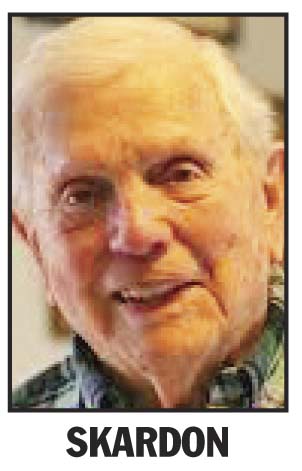 A private lunch will be held at noon in which Skardon, a survivor of the Bataan Death March, will be presented with several local, state and national honors. South Carolina Gov. Henry McMaster and U.S. Rep. Jeff Duncan, R-S.C., are scheduled to be there.
The public is invited to a celebration at 4 p.m. on Williamson Road in front of Memorial Stadium, between gates 1 and 5. Guests can sign birthday cards, briefly greet Skardon and have refreshments.
A short ceremony, emceed by Clemson Alumni Association President Col. Sandy Edge, will begin at 4:30. Edge will recap the honors presented to Skardon earlier in the day and direct several more presentations, followed by a musical tribute.
Well-wishers will be able to tour several meaningful sites in the stadium and
You must be logged in to view this content.
Subscribe Today or Login