Collins retains seat in runoff
PICKENS — Neal Collins will represent the Easley area in the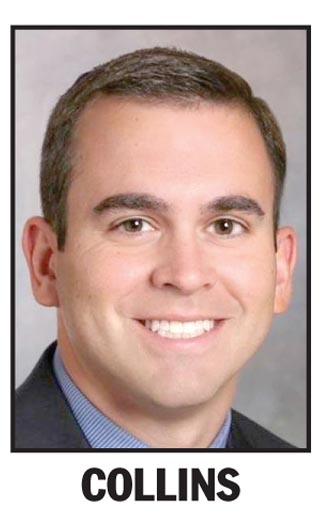 South Carolina House of Representatives for another term after winning last week's Republican primary runoff.
Collins, who was first elected to the State House District 5 seat in 2014, will face no Democratic challenger in the November election after garnering nearly 58 percent of the vote in last week's runoff.
Collins defeated challenger Allan Quinn in the June 26 runoff, collecting 2,823 votes to Quinn's 2,075.
Collins and Quinn advanced to the runoff after Quinn edged out David Cox by less than 100 votes in the June 12 Republican primary, with the two combining for just enough votes to keep Collins from earning the majority needed to avoid a runoff.
In the only other two races on the ballot in last week's runoff, challenger John Warren secured more than 60 percent of the votes in the race for South Carolina governor despite a losing effort statewide against incumbent Henry McMaster, and incumbent attorney general Alan Wilson won easily over challenger Todd Atwater.
Warren, an Upstate businessman, picked up 7,617 votes in Pickens County, compared to 4,914 for McMaster.
McMaster will face Democratic state Rep. James Smith, who won his party's primary outright earlier this month, in the November general election. McMaster is seeking his first full term as governor after ascending to the office when Nikki Haley was appointed as U.S. ambassador to the United Nations last year.
Wilson, meanwhile, won big in Pickens County, picking up 8,162 votes, compared to Atwater's 3,942.
Wilson will face Democrat Constance Anastopoulo in November's election.
Pickens County had an 18.47 percent voter turnout in the primary, and results were certified on Thursday.