Community newspapers are not a public enemy
Let's make one thing crystal clear … the press is not the enemy of the American people.
It is hard to believe any thinking citizen in South Carolina or around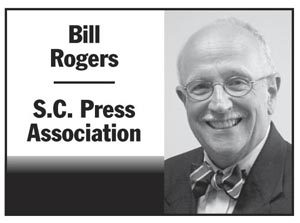 the country would actually believe that. Yet some do.
These attacks against the media by President Trump — mostly against the national press — have gone on far too long and likely won't stop. But we as citizens must stop believing them and not let community newspapers be tarred by their brush.
Our Founding Fathers stood up for a free press, and so should you.
We need newspapers in our communities to monitor government spending, cover police activities and report on our utility companies. And to cover our community life: weddings, funerals, school news,
You must be logged in to view this content.
Subscribe Today or Login