Cooking with grapes adds depth to flavors
By Olivia Fowler
For the Courier
ofowler@thepccourier. com
Years ago at my grandmama's house, Fowler and my brother brought in duck they'd shot over the pond.
After they cleaned them, they were brought into the kitchen to be cooked. So we washed them thoroughly, patted them dry, salted and peppered them and stuffed them with sliced oranges and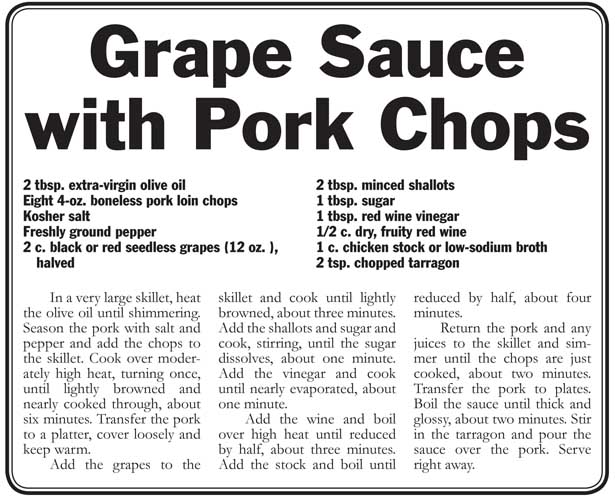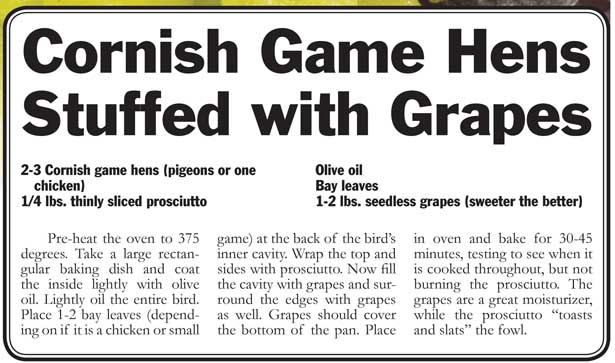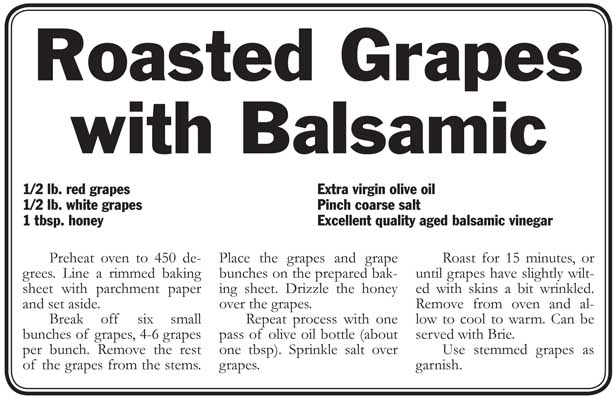 grapes. Then we roasted them in the oven, and when they were ready, removed them from the roasting pan and poured in wine to glaze the pan. After the liquid reduced, it was poured over the duck and they were served. It was a memorable meal.
That's the first time I found out you could cook with grapes, and I was so excited to learn how much flavor and moisture they add to meat dishes.
There's no duck recipe on the food page today, but there are other dishes that you'll find grapes enhance. So go for it.
If you don't enjoy any of these, then don't prepare those dishes again. But I'm betting you'll like at least one.