Courier Letters to the Editor 9-8-21

Soapstone hosting final fish fry meals
To my dearest and loving community,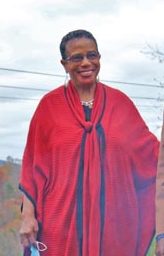 For 22 years, Soapstone Baptist Church has held a monthly fish fry for the community and folks who journeyed from far and wide.
Sept. 18 and Oct. 16 will be the final two fish fry meals served by the church.
It's time to retire the fish fryer.
We have met our greatest goal with all your help. In 2020, the mortgage was completely paid. I will be moving into Phase 2, which will include the restoration of the school house where I personally attended.
Soapstone Baptist Church will always remain an historical site.
In the future, we would like to hold weddings, family reunions and other functions at the church.
I've met thousands of amazing people during the monthly meals and speaking at different events, and I am so grateful for all the support to keep this history of the Liberia Community alive.
THANK YOU all for helping us and for enjoying the cooking enough to keep coming back for more!
We welcome all to join us at service on Sundays at 11 a.m., and to come walk the grounds and see the sculpture, the cemeteries and the view, sit under the boughs of the trees and reminisce about the story of this community and experience God's grace.
Blessings,
Mable Owens Clarke
soapstonechurch.com