Crosby, Hamilton cap Lions' last-second comeback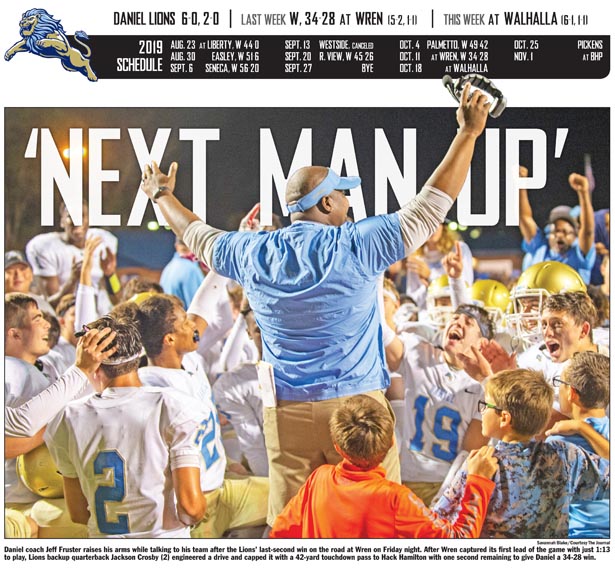 By Bru Nimmons
Staff Reporter
bnimmons@thepccourier.com
PIEDMONT — After weeks of everything going right for the Daniel Lions, things started to go very wrong at the end of Friday's game against the Wren Hurricanes.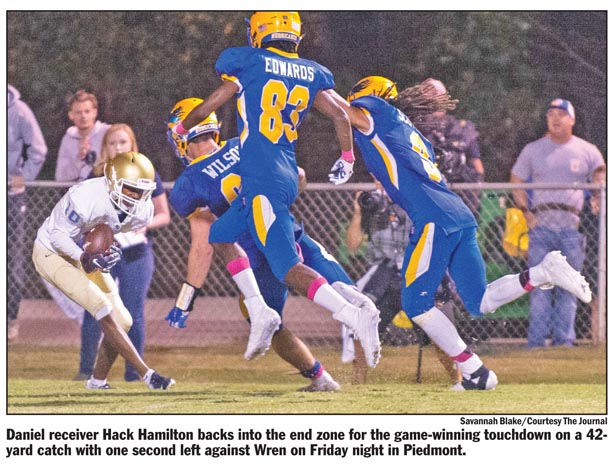 The Lions allowed Wren to come back from a 20-point fourth-quarter deficit to take a 28-27 lead with just 1:13 remaining, and with star quarterback Tyler Venables out with a leg injury, the Lions turned to backup quarterback Jackson Crosby.
Crosby didn't disappoint, taking the Lions 70 yards in just more than a minute as they pulled off a 34-28 win with a touchdown in the game's final second.

"This was awesome," Daniel coach Jeff Fruster said. "There was great effort on both sides. We have plenty to work on, but when you talk about complete
You must be logged in to view this content.
Subscribe Today or Login