CU library target of swatting
By David Ferrara
Courtesy The Journal
dferrara@upstatetoday.com
CLEMSON — Authorities said Clemson University was the target of a swatting incident, a nationwide wave of hoax threats where emergency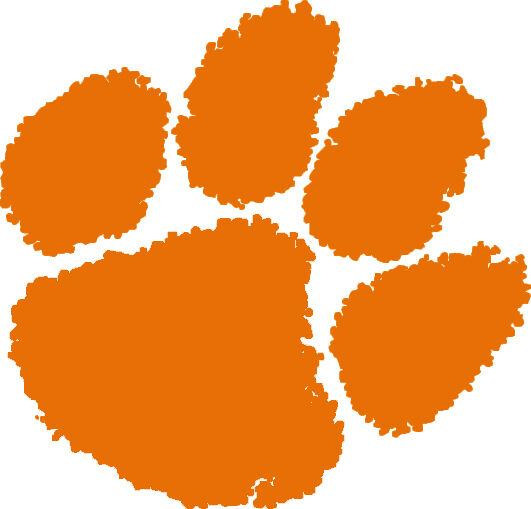 services are intentionally deceived to harass law enforcement, after police responded to a false report of active shooters on campus Thursday evening.
The Clemson University Police Department received the first hoax call at 8:32 p.m. Thursday. The caller
You must be logged in to view this content.  
said he was under a bus and two people with rifles and trench coats were near Cooper Library, Chief Greg Mullen said in a statement. The caller said he did not go to school at Clemson, so he did not know his location, then disconnected the call, according to Mullen.
CUPD then dispatched units to the library at 8:33:25 p.m. — a minute and a half after the call was received, Mullen said.
Two CUPD officers arrived and entered the library another minute and a half later, unable to see any indications of an active shooter. A total of nine CUPD and city of Clemson officers subsequently responded, and other mutual aid responders were enroute, but the response was canceled once the call was determined to be false, Mullen said.
No other calls or sightings at the library or surrounding area were received during the response. Officers spoke with students and staff at the library, and there were no issues. There were also no buses found in the area, Mullen said.
Dispatch soon reconnected with the caller, who said he was near the scene, according to Mullen. Dispatchers noticed that there were no sirens in the background of the call, though they were prevalent on campus based on the number of officers responding.
Twenty minutes after the first call, the caller reconnected with dispatch at 8:52:45 p.m. and said he was now in Cribb Hall and could still see the armed individuals. Officers responded to Cribb Hall to confirm the area was safe, even after verifying the call at the library was false, Mullen said.
The caller placed the hoax calls via voice over internet protocol (VoIP), a way of using the internet to place a phone call. Police said Thursday they were investigating the origins of the calls.
The university did not respond to questions from The Journal about whether a suspect had been identified by press time Friday.
Police sent safe alerts after threat had been confirmed false, clarified approach
The first safe alert was sent to all students at 9:14 p.m., almost an hour after police received the initial hoax call. The alert said that police had received threats of an active shooter that they determined to be false. A follow-up was sent at 9:38 p.m. to give an "all clear" that there were no threats to campus at that time.
Mullen acknowledged questions surrounding the procedure for sending out safe alerts, and why one was not sent initially sent out.
"Due to the quick arrival of officers and recognition that no threat existed, a determination was made that a safe alert was not needed and could create unnecessary panic, so one was not issued," Mullen said.
Mullen said that after the threat was confirmed false, the police response and number of people who saw or encountered officers prompted officials to send out a safe alert to explain the situation.
"CUPD takes seriously its responsibility for the safety and security of students, staff and faculty who make up our community," Mullen said. "I can, without hesitation, say that campus safety and well-being is our top priority — and that will never change."
Swatting on the rise
The Clemson incident was one of a number of swatting incidents reported in recent days, including hoax calls this week to Rutgers University, Harvard University and the University of Central Florida. The UCF Police Department said in an alert sent Friday that officials believe the unfounded calls made to the universities were "a coordinated act of swatting."
The Associated Press reported last week that a spate of threats and false reports of shooters have been pouring into schools and colleges across the country for months, raising concerns among law enforcement and elected leaders.
In just one day last week, nearly 30 Massachusetts schools received fake threats.
Hundreds of cases of swatting occur annually, with some using caller ID spoofing to disguise their number. The goal is to get authorities, particularly a SWAT team, to respond to an address.
An FBI official said in November that they believe the wave of false threats focused on schools may be coming from outside of the country.
The FBI said in a statement last week that the agency was monitoring the situation as the swatting cases continued to wreak havoc at schools.
"While we have no information to indicate a specific and credible threat, we will continue to work with our local, state, and federal law enforcement partners to gather, share, and act upon threat information as it comes to our attention," the statement said.
Authorities are grappling with the false alarms in a country where mass shooters have killed hundreds of people throughout history. Shooters have attacked in places like stores, theaters and workplaces, but it is in schools and colleges where the carnage reverberates perhaps most keenly.
At U.S. schools and colleges, 175 people have been killed in 15 mass shootings that resulted in the deaths of four or more people, not including the perpetrator — from 1999's Columbine High School massacre to last week's shooting at a Christian school in Nashville, Tenn. That's according to a database compiled by The Associated Press, USA Today and Northeastern University, in addition to other AP reporting.