Daniel High School Class of 2017
Daniel High School Class of 2017
The following students graduated from D.W. Daniel High School during commencement ceremonies at the sc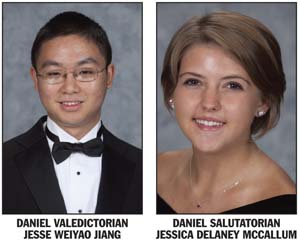 hool on Saturday, May 27.
Faisal Sayed Alam, Heidi Nichole Altman, Benjamin Thomas Anderson, Khalil Xirelle Anderson, Lydia Grace Andrew, John Robert Ayers.
Esperanza Estrella Bautista, Donald Ray Bearden II, Anna Stefanie Beck, Kaniyah Slyvene Monet Bell, Deante Tamon Bennett, Tayla Marie Benson, Tyler Gregory Benson, Joseph Issac Blackwell, Benjamin Battisto Blouin, Taylor Ann Bogan, Austin Dean Bolding, Mikhail Andres Bonet Escalera, William
You must be logged in to view this content.
Subscribe Today or Login