Daniel's title defense begins with solid spring
By Bru Nimmons
Staff Reporter
bnimmons@thepccourier.com
CENTRAL — Coming off an undefeated state championship season, the Daniel Lions finished up spring practice on Friday night, and by all accounts it was a successful spring for the Lions.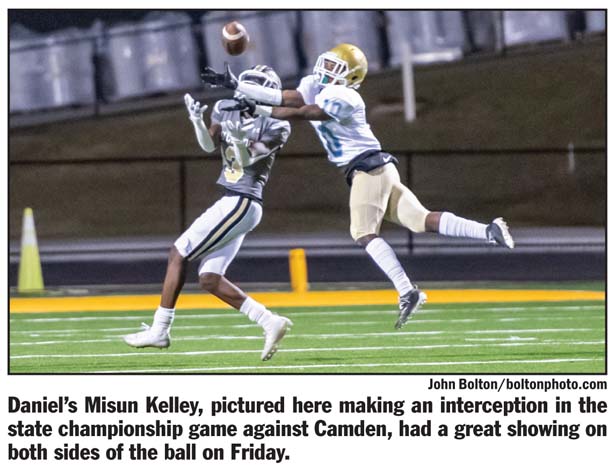 "We've been challenging them here for the last week and some change," Daniel head coach Jeff Fruster said. "We told them about the importance of auditioning and putting their best foot forward every time they get a chance to step on the field, and I thought that's what they did."
The Lions got a great day from their defense despite missing key contributors like Brodey Conn, Logan Lasher
You must be logged in to view this content.
Subscribe Today or Login [pms-login