Dare to Dream
The man behind the dream
Martin Luther King Jr. was born in Atlanta in 1929 to teacher Alberta King and Baptist Minister Michael Luther King. He graduated high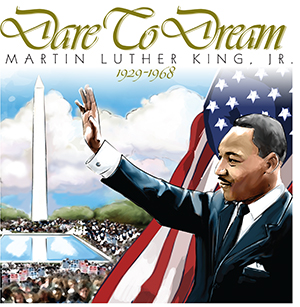 school in 1944 at age 15 and enrolled at Morehouse College, where he earned a B.A. in Sociology in 1948. Following this, King went on to earn a B.D. from Crozer Theological Seminary in 1951, and a Ph.D. from Boston University in 1955.
In 1953, King married Coretta Scott, a New England Conservatory music student, and they eventually had four
You must be logged in to view this content.
Subscribe Today or Login