Devils hoping to bounce back in Sutherland's first year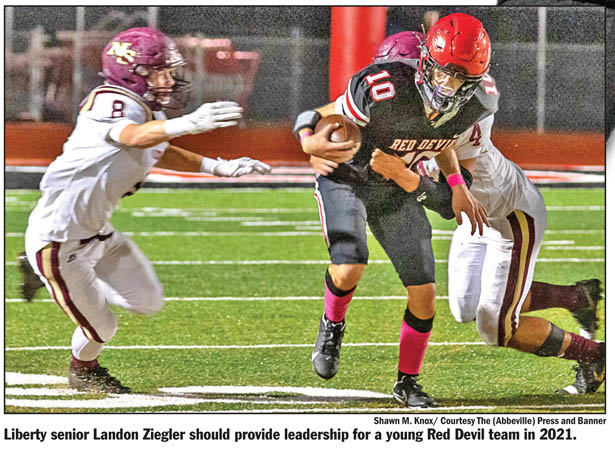 By Ryan Davenport
Special to the Courier
news@thepccourier.com
LIBERTY — A preseason scrimmage against Carolina High last week may have provided a solid snapshot of things to come for the Liberty High School Football program.
The Trojans were in control early, physically and statistically, but the young Red Devils kept plugging away. Not only did Liberty's defense recover to pitch a
shutout, the offense eventually reached the end zone three times. Freshmen scored all three touchdowns.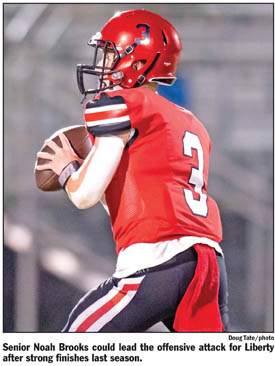 The scrimmage exemplified the building blocks first-year head coach Paul Sutherland's staff seek to make cornerstones of the program. The Red Devils showed fortitude that eventually allowed them to get the job done.
"We're day by day right now — trying to get that culture that you show up to work every day on time and put in a good, hard, honest day's work," Sutherland
You must be logged in to view this content.
Subscribe Today or Login